Farewell Chief Reimondo, Welcome Chief Cox!
NBC Connecticut Middletown Press Hartford Courant Patch Here's to a happy retirement for us both!
What fresh hell is this?
Photo:  East Hampton-Portland Patch Blingee: Jeffery Lebowski You heard right, Ms. Parker.  Exhibiting behavior more commonly associated with Bell's palsy, after months of silence, East Hampton Council Chairwoman Emeritus Melissa Engel — having discharged shoutypants Attorney Ken Barber — has retained the honorable lawfirm of Lobo and Associates (YES THAT IS THEIR NAME, FOR...
TM responds intelligently; haters working hard to...
By now this letter from Babs and Curious George has made the full rounds. The sauce is weak, and the letter does, of course, take entirely too long to get to its point: That is where the planned process ended.  After trying unsuccessfully to have a special Town Council meeting, the Town Manager released a letter to us saying that he had made the decision to rehire Chief Reimondo.  This meeting...
Never mind.
Never mind the long tradition of anonymity in political speech that goes back to before the founding of this nation.  Never mind that some of the greatest authors ever to put pen to page wrote under pseudonyms. Ted Hintz, John Tuttle, Sheila Barton Engel and their friends want you all to know — for the umpteenth time — that writing under any sort of assumed name totally invalidates...
FOIA Warrior Ted Hintz Calls EH Candide Pep Rally,...
Sorry, I'm late to the party, but OMG you guys, Ted Hintz and a smattering of Tissa's pals are JUST SO MAD because Matt Reimondo will be around for another 90 days. FROWNYFACE EMOTICON! Obviously this is cause to IMPEACH the new Town Manager!!!!! I would say more, but do I need to?
Congratulations State Representative Ziobron!
Results: Melissa H. Ziobron (R) 5,902 (55%) Christopher Goff (D) 4,846  (45%) Happy to see meddling from the usual suspects did not affect the outcome. Were there in fact any write-ins for Devine? In any event, a 10 point margin is quite respectable and a remarkable turn for an area that has not elected a Republican in a very long time.   Enjoy your victory MZ. You worked hard for this and...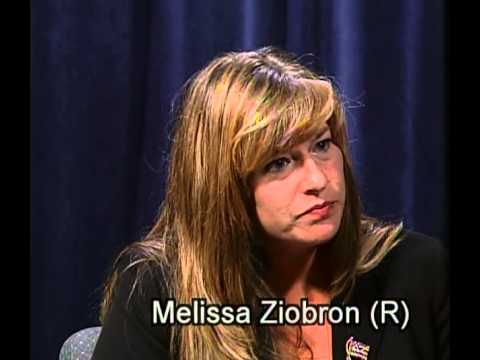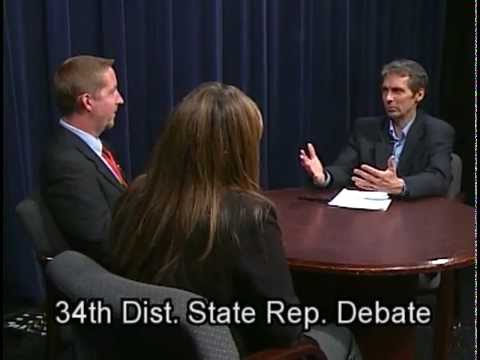 "Positive" Goff campaign finally decides to...
SO!  Some brave soul over at Goff Campaign Headquarters decided it was time to try dip their toes in the water of Lake Nastytown: This little nugget attempts to make an  inference against MZ that totally flies in the face of reality.  Anyone who knows Melissa knows that when she grabs on to a cause or an issue, she digs in long and hard and is the last one ever to give up.  The only possible...
Post-hurricane, pre-election
Again, seriously?  At least this time East Hampton fared a little better than the surrounding towns.  Jeff Butler's replacement, William Quinlan, seems a bit more on the ball than his predecessor. East Hampton is down to 7% and East Haddam is at 33% which is much better than last time during Irene/Snowmageddeon 2011. Hope everyone came through safe and sound and it won't be too long...
Debate Coverage
Jim Salemi, Middletown Press Eileen MacNamara, Patch: Goff said some people might view him through the lens of his years on the Town Council in East Hampton, a governing body that has seen its share of controversies in recent years. "The decisions that I made 100 percent were based on information and facts." More later.
Goff Campaign Donor William Devine might want his...
Brenda Sullivan, HTNP: Bill Devine, who served on the East Hampton Town Council during one of the most tumultuous periods in town politics said today (Oct. 22) that he has completed the necessary paperwork to be a write-in candidate for state representative for the 34th District this November. Republican Devine failed to gain his party's nomination this year. Instead, the party chose Melissa...
It's on, apparently.
Not really news, but: Ziobron/Goff debate will be taking place this Thursday, October 25 at 7pm at Nathan Hale Ray High School.  The event is being hosted by our local Patch. Might be interesting. Patch event announcement, with requests for questions.  Comment thread is doing well. Event Facebook page Ziobron Facebook page Goff Facebook page Of note: Seems as if an inordinate number of...
Candidate Forum Coverage
Wendy VIncent, East Hampton-Portland Patch: Though Chris Goff, the Democrat running in the 34th House District, refused to take part in a debate last night in East Hampton, his opponent, Republican Melissa Ziobron, showed up and took questions from the public. More here and with a letter of response from MZ here.
34th District Candidate Chris Goff will not be...
Yes.  The Chatham Party, who has no candidate of their own running for this seat (but has been obviously  supportive of Ms. Ziobron), was thoughtful enough to organize a candidate forum event for this coming October 11th at Sears Park.  And — zomg — guess who declined their invitation?   That's right, Mr. "I am hearing what is being said"  Chris Goff.  The same man...
Has it really been 2 years?
Well, not precisely.  The official anniversary is this Friday.  Nonetheless: And somehow I find it fitting that after all this time things have become so pleasantly quiet.  Oh, I am certain the haters are out there, lurking and seething as The Chatham Party majority pretty much delivers and accomplishes what they set out to do.  By all accounts the new Town Manager has done an excellent job of...
Jeff Mill joins in
Howdy Jeff, it has been a while!  An investigation into a complaint by former Town Council Chairwoman Melissa H. Engel found flaws in an investigation of Engel by a senior police sergeant and concluded Police Chief Matthew A. Reimondo had failed to adequately supervise the investigation. However, the investigation by attorney Michael C. Harrington concluded Engel's rights were not violated. ...
Reasonable people making reasonable decisions...
Mike B., in full detail, over at Patch: (h/t commenter Resident) In a letter dated Aug. 13 to town council members, Maniscalco said that after taking significant time to look into the many facets of the Harrington investigation and other information surrounding the events in this important matter, disciplinary action is not warranted given the findings of the report. Engel is still suing the...
Melissa Engel: "Herewith sirs, I shall seek...
Everyone's least favorite former Town Council Chairwoman and Lawyer Retirement Fund Contributor  is — to no one's surprise — back at it today, with every word carefully recorded by Mike B., Her Majesty's loyal and dutiful Scribe of Markham: Melissa Engel, through her attorney Ken Barber, has informed the town by way of a letter dated July 30, that she intends to...
There was indeed no "there" there after all!
Mike B. on Patch, reporting on the results of the investigation into whether or not former Council Chairwoman Melissa Engel was "targeted" by Reimondo: The report, by Attorney Michael C. Harrington, found no evidence that the Code of Ethics or the police department's policy regarding Conduct Unbecoming of an Officer were violated.
TM Maniscalo's First Official TC Meeting: not bad!
Erik Hesselberg, Courant: Suprono's quip made the rounds in the newspapers, leading one of the hopefuls to show up for an interview in a cape with Superman's trademark "S" emblazoned across the back. That person didn't get the job, but Suprono kept the garment. During Tuesday's council meeting, he presented the cape to East Hampton's new town manager —...
Much ado about Sally!
Citizens, I alert you to a crisis (Hesselberg, Courant) of heretofore untold depth and importance: Tensions have flared again in the police department, this time over a decision barring the storage in police headquarters of a new Harley Davidson motorcycle that was to be raffled off during Old Home Days. Hey, remember when Temporary Acting Interim Town Hissy-Fit Thrower Anne McKinney got all...
Town Manager Hire Announced
Middletown Press Patch Interesting choice.  Welcome aboard, Mr. Maniscalco!
Not really news: Devine officially withdraws
Mike B. tees it up on Patch: "I appreciate Bill's gesture to unify the party and I am looking forward to Republican Town Committee support and looking forward to the race in November," Ziobron said. Far more graceful in victory than her opponent in defeat: "I can't endorse anybody as a businessman," Devine said. "As a businessman in town, I can't go on one side or the other. So, I'm going to...
Weekend funtimes: Josh Piteo Edition
Dear Josh Piteo, I present the following for our collective amusement, with the following (possibly instructive for you)  information from Wikipedia: Godwin's law (also known as Godwin's Rule of Nazi Analogies or Godwin's Law of Nazi Analogies) is an observation made by Mike Godwin in 1990 that has become an Internet adage. It states: "As an online discussion grows...
Matt Bevin speaks truth to power
I've thus far kept silent on recent events out of respect for the difficulties faced by citizens of East Hampton.  The loss of the Bevin building is a terrible blow to a village center that has been barely hanging on for years. One thing jumped out at me from this morning's coverage (here and here) of last night's Council meeting: For too long, Bevin said, the council and...
East Hampton selects new Town Manager
More here from Jeff Mill at the Middletown Press.  Nice.
Chris Goff: "Please, please, please don't look at...
In an event that barely caused a blip on the local radar (which, I'll wager, is much how our local power brokers prefer it) former East Hampton Town Councilor Chris Goff accepted the Democratic coronation nomination for the 34th the  from good ol' Red McKinney: "This gentleman has no baggage," McKinney said. "Chris Goff is as clean as they come. All the years...
The TC finds middle ground, and the haters still...
H/T Tabasco and Hawkeye for once again offering sage commentary to the news highlights coming out of this week's TC meeting. In a nutshell, the town manager search continues and the budget moves forward with unanimous votes on both counts. Mike B. opted to scoop what happened coming out of executive session (though with so few details it's hardly a scoop) while Jeff Mill dishes the...
Congratulations Melissa Ziobron!
A bit of news from the Hartford Courant that should bring hope to many: Republican Melissa Ziobron edged past challenger William Devine on Wednesday to win her party's nomination in the 34th House District race. But Devine immediately announced his intention to primary following the 6-5 vote at the GOP convention at Angelico's Lake House Restaurant. In her brief remarks following...
Apparatchiks unite
Woo hoo! The haterade is out in force on the Patch!   After the budget was rejected by a large margin, intrepid superstar Mike B. invited readers to weigh in on how much money would need to be cut before voters will say yes. No surprise that Tissa's loyal supporters echo her call to eliminate the engineer position. This comment, however, raised an eyebrow: Seriously?  To even suggest...
Stating the Obvious
Unless you've been living under a rock, or are ignorant of local political goings on in general (and who's to say ignorance is not bliss?), you're likely aware of the somewhat unusual way things seem to be lining up in the runup to the local GOP nomination for the House seat for the 34th district.  If you're not, this article from Erik Hesselberg at the Courant is an...
Morning Briefing
Nice work from Officers Burgin and Salafia (as well as an intrepid East Hampton citizen (h/t Hawkeye): Patch Middletown Press But of course it wouldn't be East Hampton without another installment of:  "My name is Melissa Engel, and I don't like Matt Reimondo."  which you can read at the MP here. Be interesting to see how Mike B. covers this. Don't forget to vote...
A pas de deux: Athena and Mike B.!
In this story posted over at Patch, Mike B. wades in deep: East Hampton Police Officer Hardie Burgin has been cleared of conduct unbecoming during an internal affairs investigation and has had his discipline reduced as a result. Burgin was suspended 20 days for neglect of duty and conduct unbecoming of an officer in a disciplinary report administered by Police Chief Matt Reimondo dated Nov....
Could it be?
Mike B. drops some knowledge: A search that began with a public forum on Jan. 19 has hopefully come to an end for the East Hampton Town Council and residents of the town. The council met in executive session on Monday, and before the night was over had decided on which candidate to offer the position of town manager to. The vote was 4-3. Discussion of the parameters of the vote shall be...
Reasonable people making reasonable decisions. ...
Good old Mike B gives us the goods in this article over at Patch: Of interest: Town Council Chairwoman Sue Weintraub said Jeff Jylkka will take over as acting town manager until a new town manager is in place. No nepotistic appointment for ITM while the job search winds down?  It is almost as if  things were operating with a semblance of sanity! Your Dude salutes Mr. Weischel. He was handed...
We interrupt the radio silence for an unimportant...
It's a big day for Republicans in Connecticut. Not. Don't know what the turnout is at the polls but I've yet to hear from anyone who made the effort to vote in what is likely one of the most inconsequential presidential preference primaries yet. In other news (what little there is), the Town Council will meet tonight, 6:30pm at the High School Library. The full agenda is below...
Sowing seeds of discontent
Thanks Dude and Potemkin for sharing the latest in the continuing (aka never ending) saga of Tissa's vendetta against the Chief. Agreed that a full investigation, which will incur yet more money in legal fees, will likely prove to be a double-edge sword. But when it comes to more spending, one time CP member now RTC devotee Patience Anderson says in this week's Riverbeast,...
Melissa Engel summons the wahmbulance.
(h/t Potemkin) A little late on the uptake, but here's the story from Erik Hesselberg at the Courant. My $0.02?  Investigate to your heart's content.  There's no "there" there, Tissa.  We all knew what you were up to.
Jeff Mill posts item to test Middletown Press' new...
From this story posted this morning over at the MP: Call it the Town Council's version of speed dating. The council has set aside six hours Tuesday to review the applications for the candidates for the town manager's position. The town has been without a full-time manager since September 2010.
John Tuttle to ITM Wieschel: I've still got a...
From the "Are we still talking about this?" department:  Ladies and Gentlemen, Maestros and Maestras, I give you John W. Tuttle, Defender for Great  Justice! Heinous! Rug sweeping! Precedent setting! Unethical behavior! Is it just me, or are you getting that creepy feeling that John Weischel's inbox is littered with angrily-typed missives, all created a stone's throw...
Anne McKinney's Reign of Terror - Part 6 - Take a...
Sorry it has taken me so long to write this chapter. As always, I wanted to make sure I had my facts straight. Most of this chapter will pertain to what Anne McKinney was doing when she should have been preparing our town for the "freak" October snow storm that left many of us without power and heat. [[MORE]] October 25, 2011 8:00 am to 8:55 pm (35 min. past contract time). Telephone...
Your Dude is In, but just for a moment.
You know kids, I was pretty  much going to leave this story alone, figuring it was humiliation enough in itself for our former Council Chairwoman.   But then I had the misfortune to read in this week's Riverbeast Thomas McLean's attempt to re-litigate — en toto — the entire saga of Jeffy O'Keefe, who, according to Mr. McLean, is really a victim.  That whole thing...
The MP and BOF are looking for comments
Two new stories up on the MP caught the eye today. First, members of the EH Board of Finance are apparently tired of talking to themselves about the budget. Bemoaning the lack of public participation in deliberations is nothing new. It generally takes some significant impetus — like firing a police chief — to turn people's attention away from their daily lives. The one comment...
NEWS ALERT! Apparently the SEEC takes voter fraud...
Thanks to a tipster we learn that the State Election Enforcement Commission agenda for tomorrow morning includes this item of interest: 7. In the Matter of a Complaint by Sgt. Garritt Kelly, East Hampton     File No. 2011-113     Proposed Findings & Conclusions     Respondents: Melissa Engel and Douglas Logan     Attorney: Kevin Ahern     Lead Legal Investigator: Gilberto Oyola To refresh...
Power to the people (candide style)
In long-awaited answer to Interested Bystander's question, some feedback and headlines from last Tuesday's TC meeting. Let Anger Brat (H/T Guest) and the Candide crowd wave their collective fists, the Chatham majority is making good on their campaign pledge to move the town forward. Thanks to Hawkeye for giving us the Rivereast Rundown. In case anyone missed the coverage in recent...
Anger Bear Ted Hintz extolls false piety for the...
In this letter recently submitted to Patch (and undoubtedly headed for the erstwhile editors at the Riverbeast) councilor, holy man and Arcbishop of the Diocese of Butt-Hurt Theodore Hintz, Jr. sheds light on the latest evil, EVIL I TELL YOU, of the Chatham Party: This past Sunday morning, Ms. Weintraub held a special town council meeting to interview candidates for the High School Building...
NEWSFLASH: Anger Bear is upset with the Chatham...
It's another week and another letter filled with vitriol and jaundiced bias. The letter today from Anger Bear Teddy Hintz on the Patch (and look for it to appear again in Friday's Riverbeast) is more of the same haterade. Since Teddy missed the last meeting, he apparently feels compelled to make his dissonant voice heard through the written word. Sadly he doesn't have command of...
Weekend Update
Here's a recap of the stories making headlines this week. First up, the State Rep race is beginning to come into focus with announcements that Gail Hamm is out of the running and Melissa Ziobron is officially in. While rumors continue to swirl that there may be other possible contenders from the RTC camp, only Melissa and East Hampton's self-proclaimed Good Old Boy Chris Goff have...